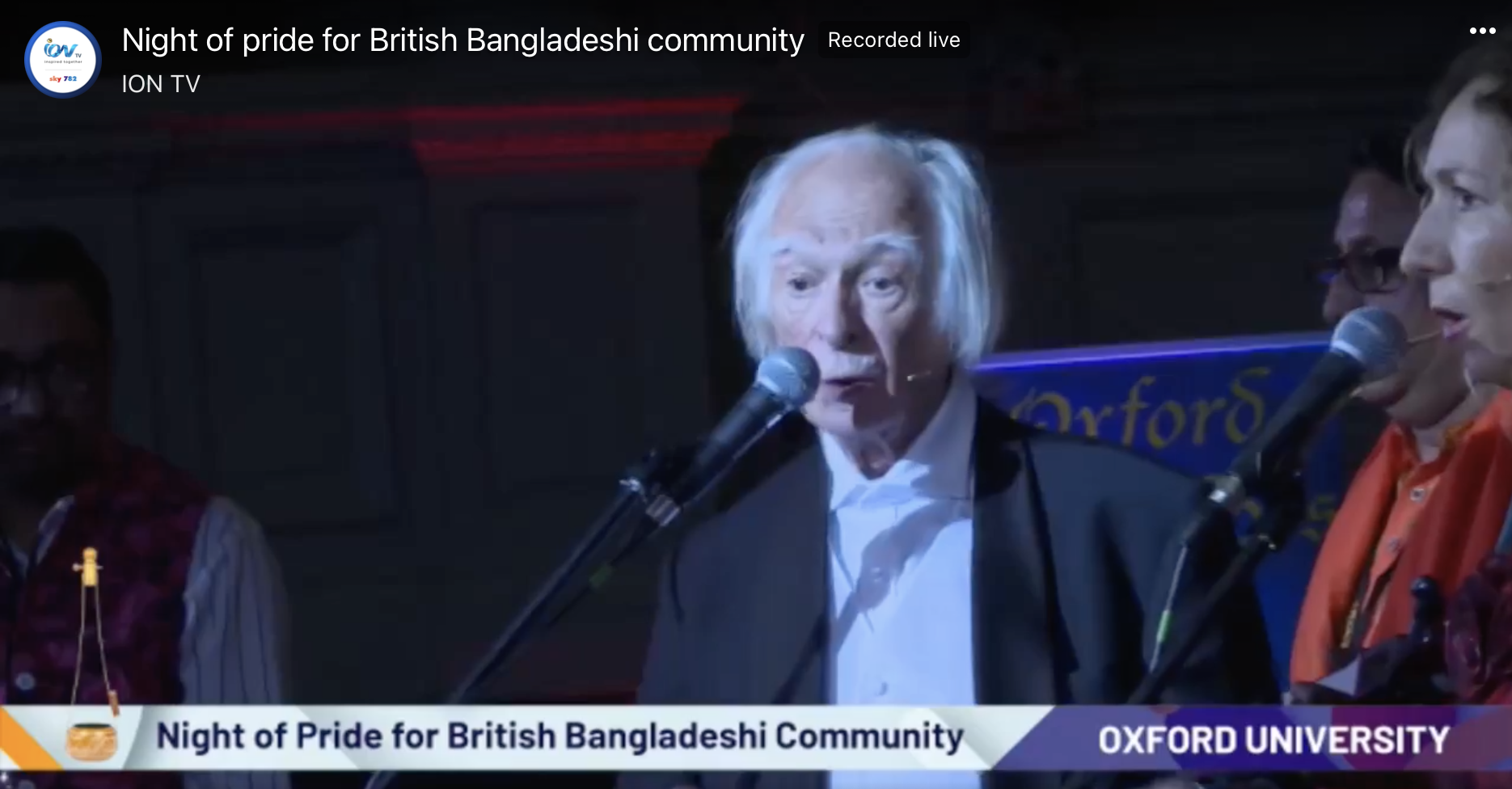 Fusion concert: THE SOUL OF MUSIC
Oxford Trobadors with Bengali Folk Musicians.
5th June 2022 in The Sheldonian Theatre, Oxford University
Click on image above for recording of complete concert by iON TV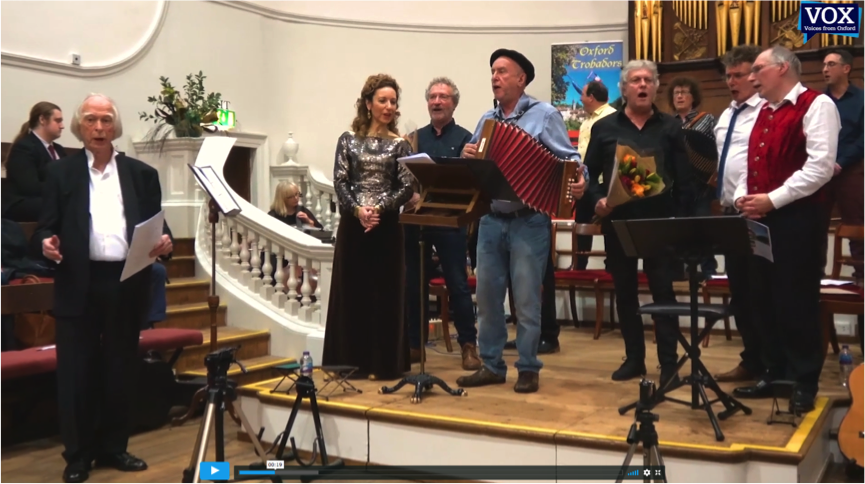 A unique concert in Oxford in fusion with the modern Occitan musicians who inspired the Oxford Trobadors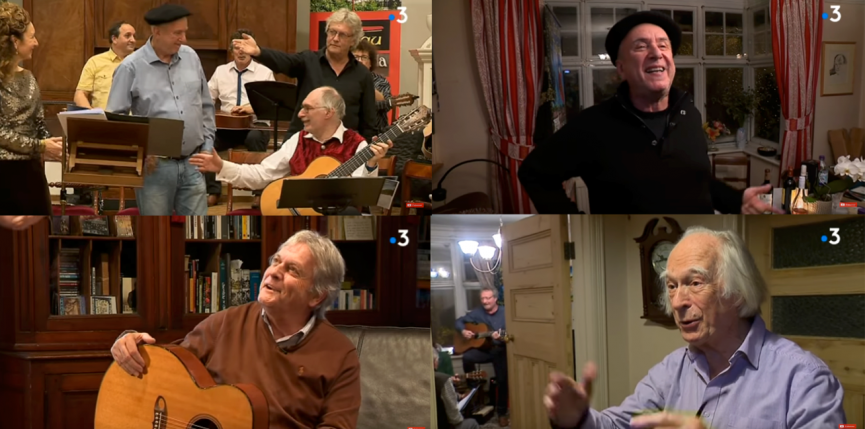 Broadcast on youtube of FRANCE 3 documentary on the joint concert with Nadau and Peiraguda in 2017
MUSIC OF LIFE Concert-Lecture
Recorded at Sheffield University, presented by Denis Noble and the virtuoso guitarist, Christoph Denoth
Stories from The Music of Life are interspersed between guitar solos by Christoph Denoth, and an (apparently) impromptu duo performance by both presenters following an 'argument' in the middle on "What is Music?"
Denis Noble was honoured to be invited to perform and interpret Arnaut Daniel's Sestina in the remains of his birthplace, the Chateau de Riberac. The recording of around 10 minutes forms one part of an 8 part series on the Trobadors of the Perigord. It begins the the Old Chapel of the now ruined Chateau, switches to Denis's House near the Chateau, where he explains the possible Chateau de Riberac origin of the huge fireplace, and how he came to learn the Occitan language. Click on the image on the right. The broadcast is in English and Occitan with French subtitles. 
This documentary film features: a concert in Oxford in 2019, research on occitan language and culture at Oxford University, a concert in Sarlat in the heart of the Perigord by invitation of PEIRAGUDA, scenes from Toretas, the house in the Perigord where the OXFORD TROBADORS originated, magnificent filming of the resting place of the Plantagenets at the Abbey of Fontevraud (watch this part if you want to hear how beautiful spoken Occitan sounds), finally to weave back to dancing finales at the concert in Oxford.
In just under one hour the film covers eight centuries of history, the state of occitan culture in medieval and modern France, the historic connections between Aquitaine and England, all connected through the extraordinary flourishing of the culture in the birthplace (Oxford) of two of the Plantagenet Kings, Richard and John, sons of Alienor of Aquitaine. The film has been widely acclained and was shortlisted for the documentary award of the Film Festival in Luchon.
Interview with Maestro Lorin Maazel in Salzburg during the Salzburg Festival 2013.