Documentary films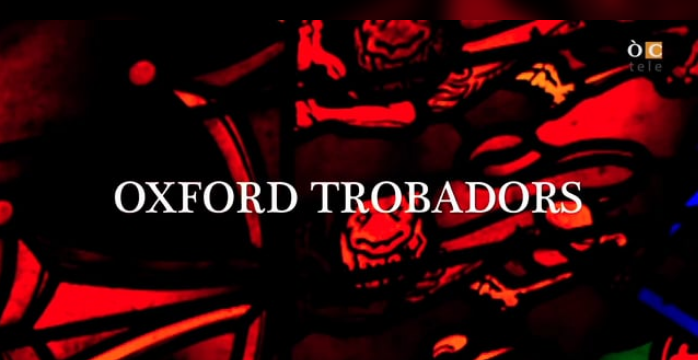 Click on image above to view OXFORD TROBADORS Documentary Film
NOTE: the link is not active at the moment
 The Oxford Trobadors take their inspiration from the music of the language, Occitan, in which the 12th and 13th century Troubadours composed. The language and culture are still alive today in the south of France and parts of Italy and Catalonia. 'Troubadour' in Occitan is written 'Trobador'. The language resembles Italian, Spanish and Portuguese and is very close to Catalan.
This documentary film features:
a concert in Oxford in 2019,
research on occitan language and culture at Oxford University,
a concert in Sarlat in the heart of the Perigord by invitation of PEIRAGUDA,
scenes from Toretas, the house in the Perigord where the OXFORD TROBADORS originated,
magnificent filming of the resting place of the Plantagenets at the Abbey of Fontevraud,
to weave back to dancing finales at the concert in Oxford.
In just under one hour the film covers eight centuries of history, the state of occitan culture in medieval and modern France, the historic connections between Aquitaine and England, all connected through the extraordinary flourishing of the culture in the birthplace (Oxford) of two of the Plantagenet Kings, Richard and John, sons of Alienor of Aquitaine.
Royalties from The MUSIC of LIFE are used to support concert performances and recordings by The Oxford Trobadors in association with guest performers.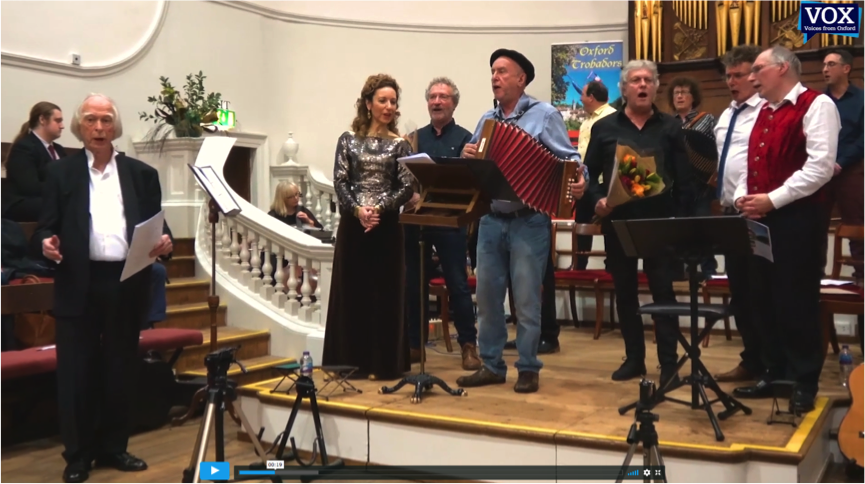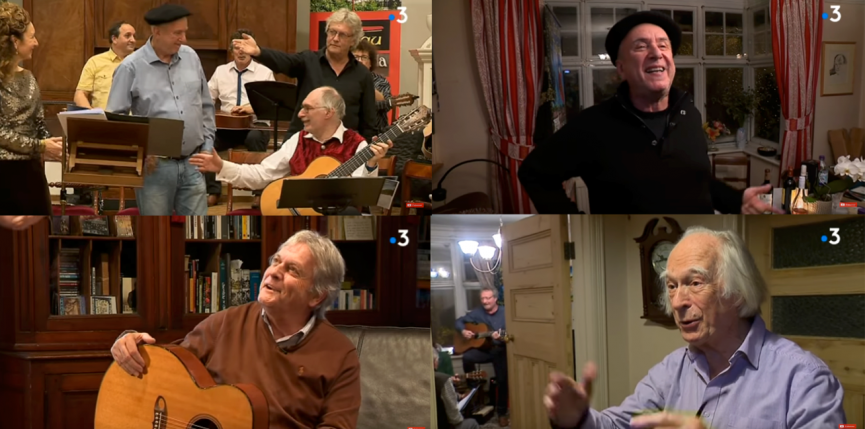 Viure al pais Aquitania. Broadcast on youtube of FRANCE 3 documentary on the joint concert with Nadau and Peiraguda in 2017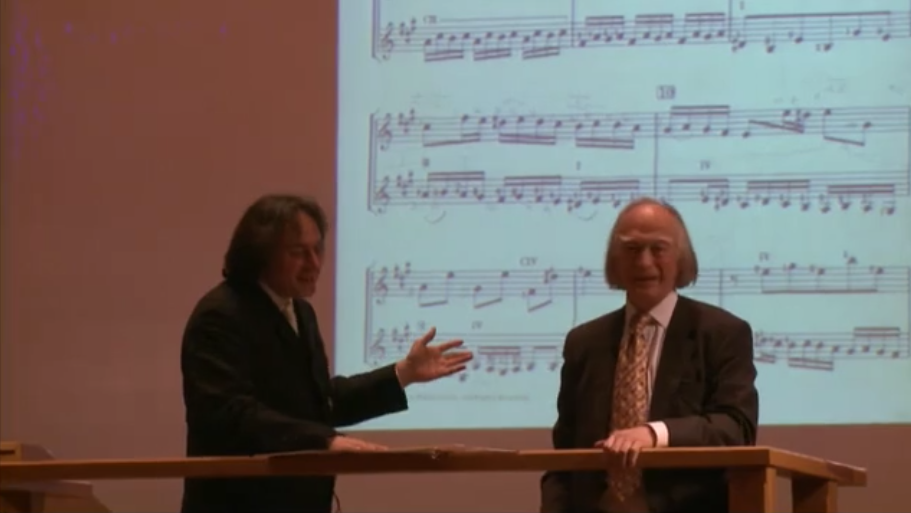 Interviews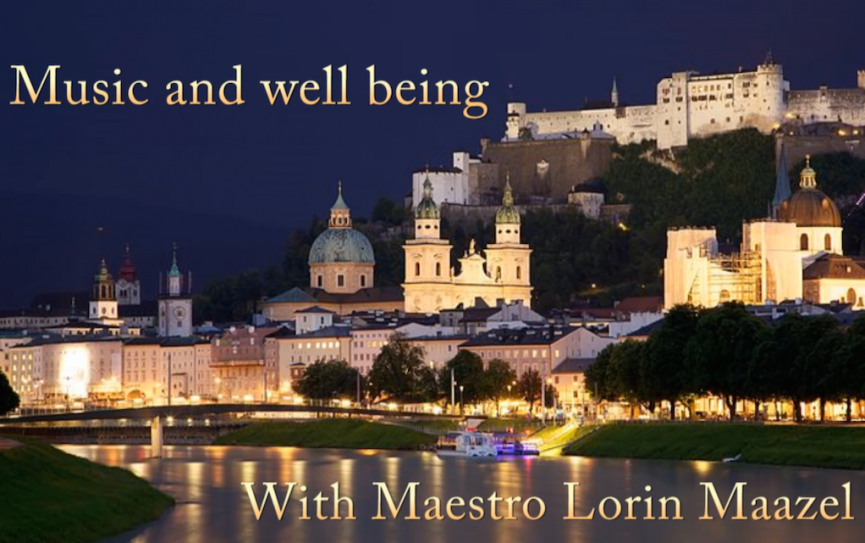 Click on image above to access interview with Maestro Maazel on Music and well-being